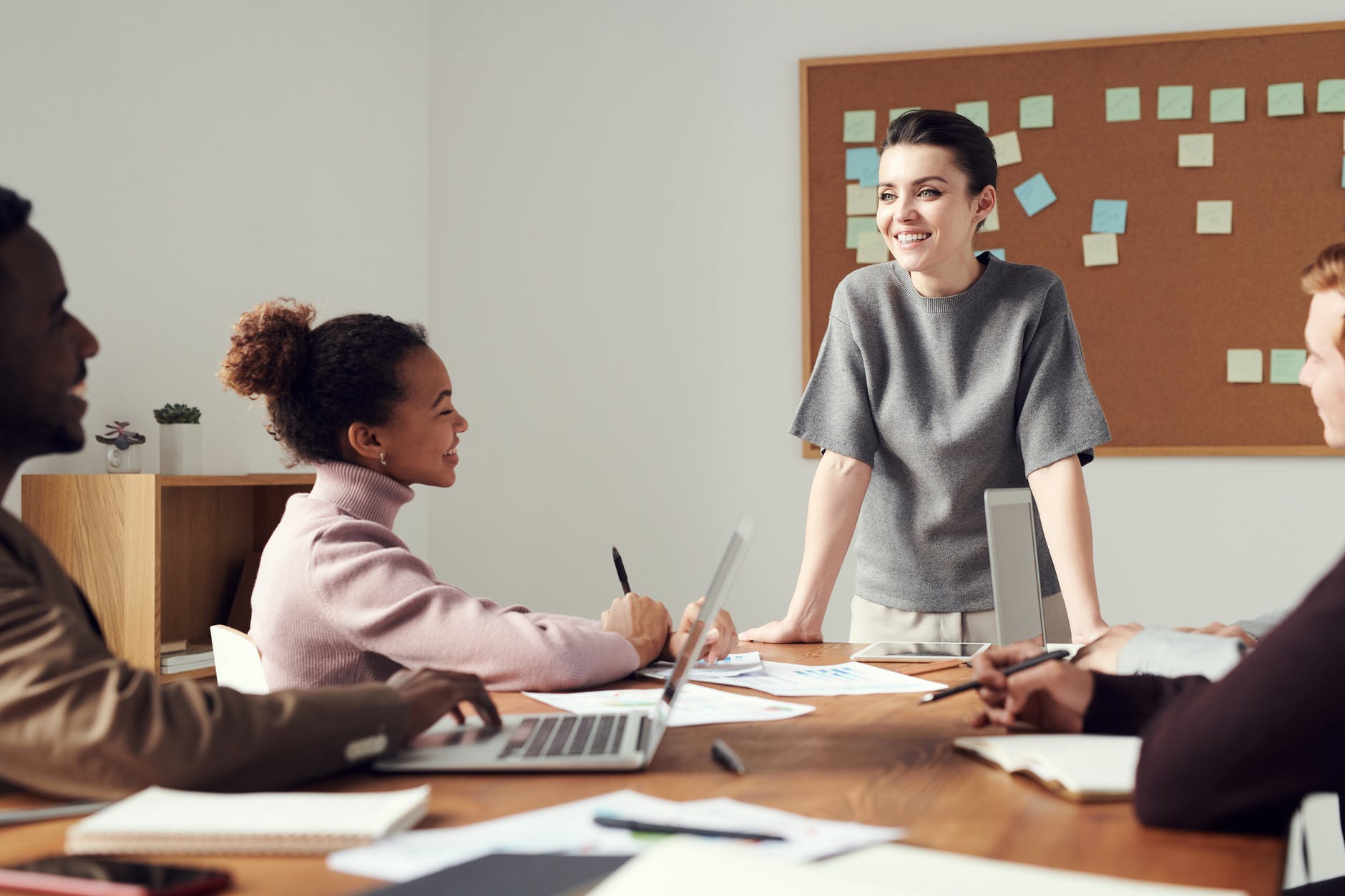 Anyone who's bought or sold a house before is already aware that the right agent can make a big difference in your experience. But what about the brokerage where the agent is affiliated -- does the brokerage involved in your home transaction really affect you as a consumer?
Brokerages can provide different services for buyers and sellers. If you're selling a house, here are some of the things you can (and should) expect from many brokerages.
One of the most important things that a brokerage does for sellers involves marketing their listing, letting qualified buyers know it's available and providing the information those buyers crave in sleek and lovely presentations. Spend some time looking up homes in your neighborhood on Zillow and take a look at some of the photos and listing descriptions. You'll probably be able to tell pretty quickly which real estate agents invest in staging and photos, and which ones try to skate by with smartphone snaps. Some of that has to do with the individual agent, but some brokerages have standards and parameters around what needs to be done to promote listings.
Most people don't sell a house every day -- or every year, or twice a decade -- so there's a lot you might not know or remember about the process, and it's part of your agent's job to help educate you about the gaps. The agent's brokerage can play a part in this, too, by providing resources and potentially even classes to help get you up to speed. You might not think you need to learn anything about selling a house, but at the very least, it's helpful to get an idea of what the market is doing so that you aren't surprised at the price agents to suggest when you start interviewing them.
The licensing requirements for real estate agents vary in every state, but each state requires some basic education in addition to continuing education as the years' pass. Those are baseline requirements that might not cover everything an agent realistically needs to know to do business in your market, from legal restrictions to negotiation best practices. Some brokerages prioritize education for their agents more than others, providing seminars, webinars, reading materials, regular meetings, and other resources to make sure their agents know what's new and what's critical.
One of the biggest reasons why a seller would want to use a real estate agent in the first place is because agents can help expose your home listing to a broad section of buyers who are qualified to buy your house and interested in your specific dwelling. This is why listing your home as a for-sale-by-owner can be risky -- you don't have access to the agent and brokerage networks of buyers. Some brokerages offer "coming soon" programs, where registered and qualified buyers can learn about homes that match their criteria. Others are part of independent or franchise networks that stretch across the country, so you can even reach buyers moving to your area.
A network of mortgage and title pros
Just like real estate agents, you'll find a wide variety of mortgage and title professionals who specialize in different things. If you want a jumbo loan, or you're purchasing rural property, or a condo or you don't have a full down payment -- all of those are situations where you might want to consider using a specialized mortgage broker who can give you a full range of options. Similarly, there might be idiosyncrasies with your home loan or liens on your house that require a qualified title professional to parse. You probably don't know how to find these people, but your real estate broker will, and they'll also know which mortgage and title operatives are responsive and helpful, and which ones sometimes take a shade too long to respond to your needs.
Processes and procedures for the transaction
Home sale transactions are complicated beasts, legally and financially and even emotionally. Some brokerages have streamlined processes outlined that their agents are supposed to follow to make the transaction easier for everyone, while other brokerages don't oversee the transaction quite as much. Some brokerages also have administrative staff to help their agents with some of the transaction details, which can make a big difference to you as a seller because you might have a designated point person in the office to help keep you updated on your sale.
Help packing up and moving in
Not every real estate brokerage is a concierge brokerage that will help you dot all the I's and cross all the t's, but if that's something you think you might need, then there are brokerages who will offer help with absolutely everything to do with your move. If you're staying in town, they'll arrange for movers to come to pack your things and transport them to your new home. Some brokerages also contract with a handyperson they book to come over to your new place and make any small fixes or adjustments that you've noticed a week or two after you move in. Others will provide help setting up your utilities and changing your address. As you probably know, when you're in the middle of moving and selling your house, every little bit of help can make a big difference in your experience.
Brokerages at their best are community resources, and real estate brokers are people who know everybody. Some brokerages offer community events every now and then, such as summer barbecues or Fourth of July fireworks, harvest festivals in the fall, holiday celebrations, Easter egg hunts -- the list goes on. If you've worked with brokerages established in certain neighborhoods, these events can be an excellent way for you to meet your fellow residents and mingle a little bit.
When it's 9 p.m. and you need an emergency plumber, or your electricity goes out on Christmas Day, do you know who to call? If you don't have a contractor on hand already, talk to your real estate broker about people they recommend. They'll know people who can paint your house, pave your driveway, fix your water heater, or install a fence, and they've probably also heard all of the stories around town about every contractor, so you can save yourself some time and headaches by just starting with your brokerage first.
Most sellers don't think about their real estate brokerage in terms of a resource, but the best agents affiliate with the best brokerages for a reason. If you aren't sure whether it will make a difference if you list with one brokerage over another, do a little bit of research into what they offer sellers and compare them to ensure you're choosing the best brokerage (and agent) for your home sale.