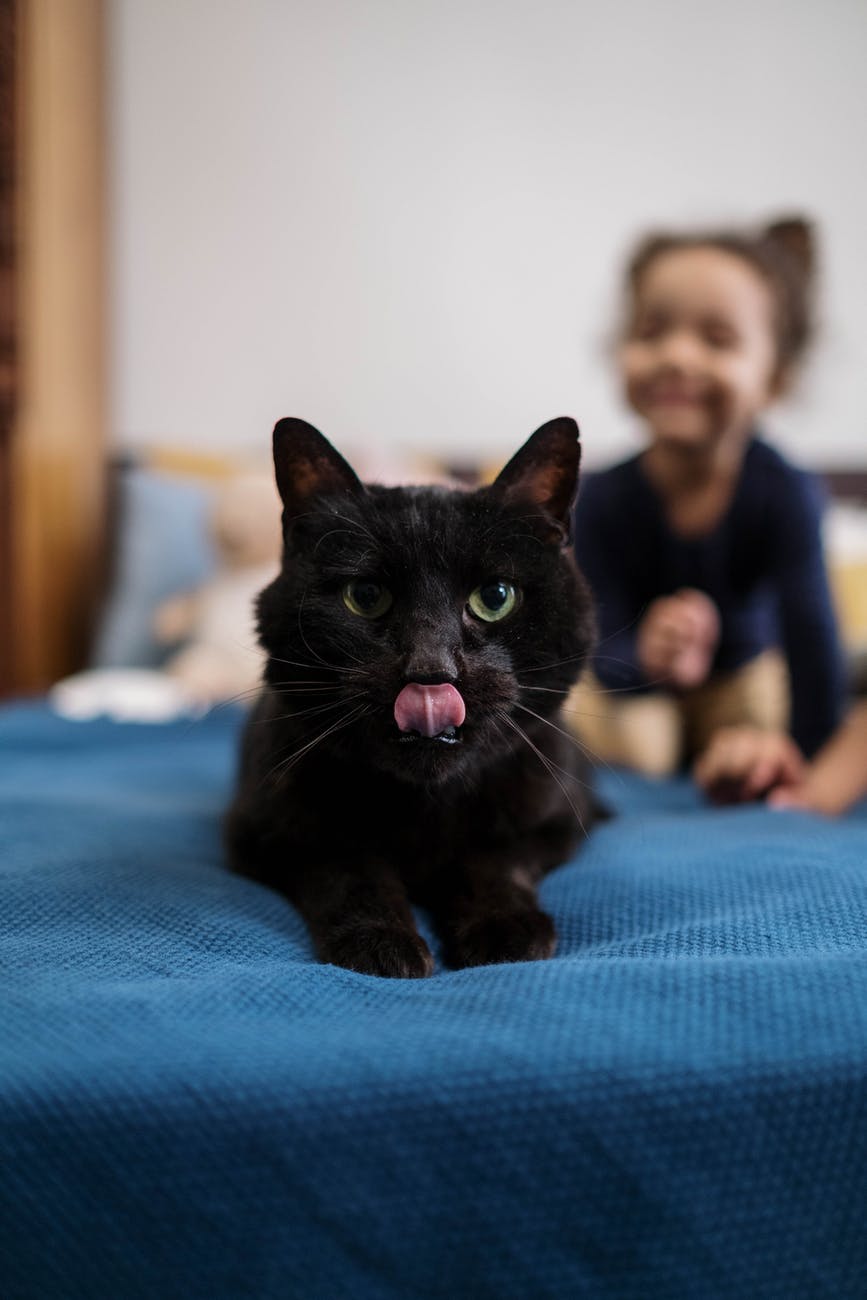 Moving is stressful all on its own, but when you add in kids or pets (or both), it can feel downright impossible. But you can ensure the move is as low-stress for them, and you, as possible.
Kids
Consider the timing: Try not to layer a move on top of another stressful life event.

Research the area: Help answer kids' questions by learning about your new home.

Communicate: Have age-appropriate conversations to help them prepare.

Emphasize similarity: Give kids a good sense of what is NOT going to change.

Plan: Figure out ways kids can participate — or get them out of the way.

Offer choices: Paint color, furniture arrangement, hanging posters are all ways to give kids autonomy.

Hire movers: This can really lower your stress levels and help you focus on your kids.

Find an activity: Puzzles, books, or complicated new toys might be good ways to keep kids occupied if you can't get them out of the house.

Take advantage of night hours: Pack and remove items while kids are sleeping to streamline the process.

Let kids help pack their things: This can help them feel like they have some control over the move.

Help them say goodbye: If you'll be leaving an area where you've lived for some time, help your kids prepare for this next step by saying goodbye.

Prepare 'overnight' kits: A special stuffy or two, pajamas, a change of clothes, and so on will help kids transition more easily.

Secure hotels in advance: Is there a pool? Will there be enough room for everyone? Make sure those questions are answered upfront if you're on the road.

Unpack their rooms first: Getting the kids' bedrooms together can help them feel at home more quickly than you'd expect.

Arrange furniture the same way: You'll have plenty of time to move things around; for now, keeping things familiar can help kids adjust.

Invest in surprises: Take kids somewhere fun or spring a gift on them to give them some positive feelings about their new home.

Maintain routine: If your kids are used to an after-school snack, make sure it's waiting for them — this isn't the time to disrupt what's soothing to them.

Avoid disruption: Don't start your kids in a new activity or push for a developmental stage right now.

Keep calm: If you're stressed out, your kids will be, too. Stay as cheerful and level-headed as you can during the move.
Pets
Acclimation: Get pets used to carriers, kennels, or cars

Plan: Take pets to a day care, or keep their favorite room as intact as you can throughout the process.

Hire movers: Professional packers and movers allow you to take your dog to the park while the move happens.

Secure the animals: Don't let any fur family members make a break for it while doors are open.

Find an activity: A new, complicated toy can help occupy a pet during the move.

Prepare 'overnight' kits: Plenty of food, a special toy or two, and familiar bedding or blankets can make a big difference to pets on the move.

Secure hotels in advance: Will your pets be welcome and will there be enough room for them? Eliminate the chance that something could go wrong by booking ahead.

Unpack a room for pets first: Scratching posts for cats, water and food, and toys — plus bedding and anything else that will help your pet feel at home — should be first off the truck.

Arrange furniture the same way: Kids aren't the only ones who benefit from a familiar arrangement. Pets can acclimate more quickly if you stick to your regular layout.

Maintain routine: Walk the dog at the same time, stick to your feeding schedule, and do everything you can to keep things the same for pets, routine-wise.

Keep calm: Your pets, of course, pick up on your mood. Try to make sure they're only picking up happy, positive energy from you.