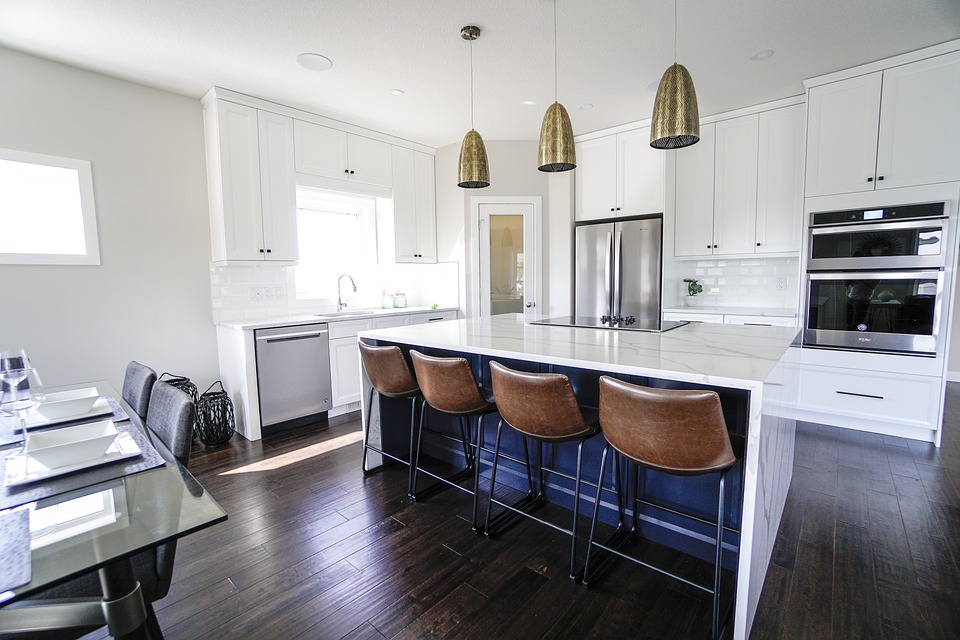 A well-designed kitchen will go a long way in increasing your home's value and upping the enjoyment of the room where you spend most of your time. Here are five gorgeous kitchen trends you'll love.
1. Rethink standard white cabinets with gray
Gray is clean, sophisticated, and timeless; it works with both traditional and modern kitchens.
2. Add a classic subway tile backsplash You can't go wrong with this clean, elegant look; go with a gray or dark-colored grout to show off the tile lines.
3. Consider quartz countertops Quartz is more durable than granite and is easy to clean and maintain — plus you won't have to reseal it every year.
4. Upgrade to black appliances You can find appliances in many refined and stylish shades, such as slate gray and granite black, which also don't show fingerprints like stainless steel.
5. Lighten up with LEDs Swap out your incandescent-bulb light fixtures for a modern LED option; you can even add them inside kitchen cabinets or crown molding.