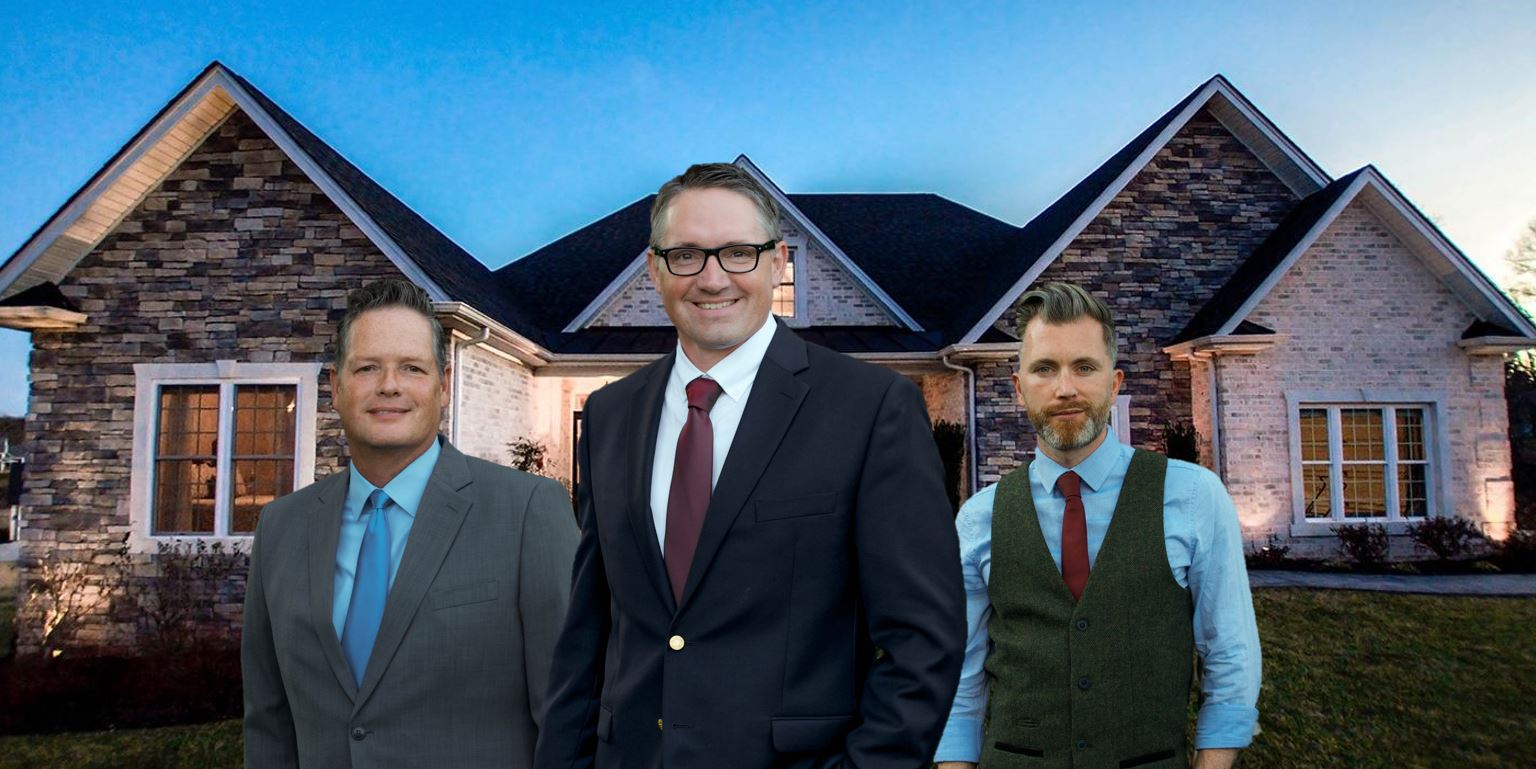 Jeremy Phillips (pictured in center)
Jeremy was raised in Lynchburg. He graduated from LCA, then went
on to graduate from LU with a bachelors degree. He married his wife, Rena, right after college and
started working with a construction company. He became a project manager
and eventually opened his own construction company framing residential
homes. In 2014, he worked to attain his real estate license. He was
able to transition quickly to real estate full time and in 2017 received the
Top Selling Agent Award for the company. In the beginning of 2018, he
became an associate broker in the company. He was also placed in the 2018
President's Circle for his level of production. The
President's Circle is only awarded to the top 5% of all BHHS agents
worldwide. Jeremy now has a team of agents that work under him and together
they had 80 transactions in 2021 and 17 million dollars in volume. He has 7 children and attends Providence
Church.
Gary McCullough (pictured on right)
Gary, his wife, Ariel, and their beautiful children moved to Lynchburg from Ireland to be closer to her family in 2017. Gary is originally from Ireland and refuses to give up his strong Irish accent. But people just love listening to Gary speak, especially when it is about real estate. He knows real estate well and has been proven to be a hard working and trustworthy man. Gary and Ariel also have a photography business and have a proven track record of selling homes quickly with great photography. He works hard for his clients and they know Gary will do his best to meet and exceed their expectations.
Rich Johnston (pictured on left)
Rich has spent most of his career in mental health, but has transitioned into real estate very well and is a very seasoned agent now. He loves meeting new people and talking real estate. He bought his first home almost 20 years ago and has been a staple in the neighborhood ever since. He is a great neighbor and will go out of his way to lend a helping hand. And he has the prettiest lawn on the street! Rich is active in his church and is known for his wise counsel. He is an excellent asset to all of his clients.